Skip to main content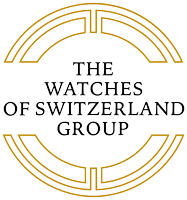 Though our stores across the UK are temporarily closed, we are still here for you
Chat to one of our experts live online, through our new Luxury Watches Virtual Boutique. Find Out More

For a fully personalised shopping experience with a dedicated member of our in-store team, book an appointment using our 'By Personal Appointment' service. Book an appointment

Shop online with free next day delivery to your home or workplace before 9pm, 7 days a week. More details

Continue to shop safely using our Click & Collect service at selected stores nationwide. More Information

Following the government's latest guidelines, stores across the UK are temporarily closed.
We are here for you online and are still working within the strictest safety and social-distancing standards to keep our teams safe.
We are proud to offer the largest selection of Luxury Watches and Jewellery online and want to provide you with reassurance on how we will be doing our upmost to make sure you are able shop with us in a safe, secure and easy way.
As always we would like to thank you for your continued loyalty during these extraordinary times.
We wish you all well,
The Watches of Switzerland Team
More Information
Shopping Online
We are fulfilling orders as normal through our free next day and standard services. Please see product and checkout pages for specific delivery times.
Our delivery partner DPD are offering contact free delivery, recognising that some people may be self-isolating and unwilling or unable to open their door to receive parcels while the driver is close.
You are able to amend your delivery preferences using the DPD app or by accessing in-flight options through the email sent to you confirming when your parcel is due to be delivered.
The driver will leave the parcel at your door, knock, then step well away.
The driver won't leave the package unless he has seen you taking it in.
Click & Collect
Continue to shop safely with our Click & Collect service at the selected stores listed below:
Watches of Switzerland
Mappin & Webb
Goldsmiths
To help us keep you and our in-store teams safe, please follow the below guidelines when collecting your order from outside our stores:
Please be aware that no other persons are authorised to collect your order. We're sorry if this inconveniences you in any way but it is a security safeguard for you and every customer
The stores offering click and collect services will be open between Mon-Sat 12.00pm and 5.00pm, and Sun 12.00pm - 4.00pm
Please check the opening times on our locator page before travelling in case the times change.
Upon arriving at the store, please wait outside. One of our colleagues will greet you and safely hand over your items
Please ensure to adhere to government guidelines on social distancing
On arrival you will need the following items:
A copy of your order acknowledgement email
The original payment card (used to verify your order where a card payment has been made)
Photo ID - Either a current passport, driving licence or a UK National ID card
Returns Policy
If your nearest store is temporarily closed due to government guidelines related to COVID-19, our standard returns policy will renew from the date your chosen store reopens, i.e. refunds within 14 days and exchanges within 30 days of reopening.
During these times it may take longer than usual to process returns. We appreciate your patience and understanding.
We offer this returns policy in addition to your statutory rights.
Our in-store Policy
Keeping you and our in-store teams safe is our absolute priority. Please see below the measures we are taking to ensure you can shop safely with us.

Keep Your Distance
Use the Hand Sanitiser Provided
Masks and Gloves are Available for Your Use

Our Products are cleaned with a UV Sanitiser Machine
We will be remaining at a safe distance of 2 metres, and ask that face masks are worn at all times.
We have masks and gloves available should you wish for them as well as hand sanitisers throughout our boutiques.
Our products will be treated with extreme care, and will be cleaned with a UV sanitiser machine every time they are handle.
FAQ
Can I Still Purchase From The Website?
What If I Don't Want To Make Contact With The Delivery Driver, Do You Offer Contact Free Delivery?
Can I Still Order For Showroom Collection (Click And Collect)?
How do I collect an order from one of these showrooms?
I Have A Click And Collect Order Or Repair In A Showroom Already, What Happens Now?
How Do I Return An Existing Order If Showrooms Are Closed And / Or I'm Self-Isolating?