Skip to main content
Watches of Switzerland Protect
It's always a good idea to insure your valued timepiece. Watches of Switzerland Protect is exclusive to Watches of Switzerland and offers immediate cover for your new timepiece.
With Watches of Switzerland Protect, your new belongings are protected against accidental damage, theft and in cases of clocks, watches and barometers, malfunction. It means we'll repair or replace your item as quickly as possible, with the minimum of fuss. All you need to do is make a claim at any Watches of Switzerland showroom.Our Watches of Switzerland Protect is simply a one off payment, for three or five years' cover with protection starting from the moment you leave the showroom. You will not need to pay any more and will receive no penalties for claiming. Our Watches of Switzerland Protect offers complete peace of mind, inside your home and out, anywhere in the world.Watches of Switzerland Group has a financial interest in the insurance programme from which an underwriting profit or loss may arise.To discuss Watches of Switzerland Protect with a member of our team, please contact your
nearest showroom.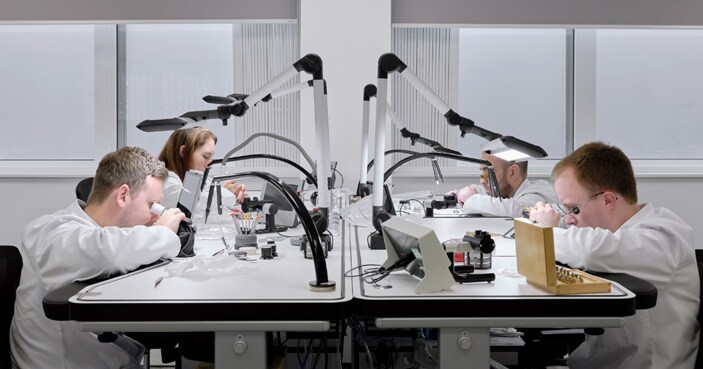 Contact Us
If you can't find what you're looking for, our customer service team who will be happy to assist you with any questions you have.
Find Out More